Our Services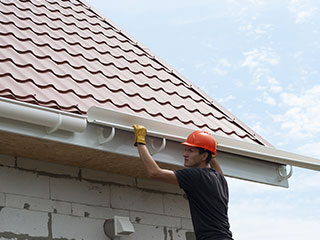 We at Drain Rain Seamless Gutters & Drainage Solutions are a versatile and dynamic company offering a wide range of services from roofing, guttering, home improvement and more. We have been serving clients in and around New Bern, Morehead City, Havelock, for many years now. The solutions we offer are customized to suit your requirements and the needs of your property.

It's also why a large number of property owners in Swansboro, Beaufort and Jacksonville trust only us for all their home improvement requirements. Our company has successfully completed a large number of big and small projects in these areas, on both commercial and residential properties. The different services we offer include:


Seamless Gutters
Gutters are a vital aspect of every roof system. Today, most homeowners prefer seamless gutter installations over conventional ones with joints. There are different-sized gutters to choose from. The ones you get installed on your property will depend on the size of the roof and the amount of rainfall your area experiences. Most residential properties have 5-inch gutters while larger homes or commercial structures use 6-inch gutters. In addition to seamless gutter installation and replacement we also handle:


Gutter guards installation and repair
Gutter cleaning
Gutter repair
Downspouts installation, replacement, and extension
Read More About Seamless Gutters »
Home Improvements
Most property owners like to ensure their home or commercial establishment looks spruced-up and attractive at all times. This involves replacing dated, deteriorated or damaged features. We are a full-service home improvement contractor that provides a wide range of customized home improvement solutions. The wide varieties of services we offer include:


Roofing
Vinyl Siding
Soffit & Fascia
Windows & Doors
Insulation
Painting
Crawlspace Repair
Foundation Repair
Pressure Washing
Moisture Control
Fence Installation

We use the best quality products, techniques, and workmanship in all these jobs and provide customized solutions. The focus is on improving the energy-efficiency, functionality, aesthetics, and value of your home.


Drainage Services
Landscape and yard drainage is very important to the safety and integrity of every property big or small. Each property is different in its layout, structure, and location and it's why we provide custom drainage solutions which include:


Yard drains
EZ Flow drainage
French drainage
Gutter drains
Channel drains
Waterproofing & sealing
Sump pumps

We can install new features as well as replace existing ones that have become damaged or old. Well-planned efficient drainage helps ensure that there will be no pooling and flooding of water on your property. This protects your foundation, plantings and hardscaping from damage and pest infestations. Read More About Drainage Services »


Outdoor Enhancements
We offer custom outdoor enhancements that are an essential part of any property with outdoor spaces. Regardless of the size and location of your property, it would need the right grading and leveling to prevent flooding or pooling of water. The ranges of services we provide include:


Sod Installation
Yard Leveling
Shrub Trimming
Hauling
Grading

We use the best sod in our work and handle the installation expertly. The ground will be prepared well and the drainage checked before installation. We procure sod from the most reputed local nurseries and you can rest assured it will be of good quality. The leveling and grading will be done scientifically and this protects your home's foundation from water-related damage. In addition to all these solutions, we also provide reliable hauling services too. Our expertise extends to shrub trimming that helps lend a neat and manicured look to your property. Read More About Outdoor Enhancements »

For any more information about our services, to discuss your project details, or for a quote, feel free to call Drain Rain Seamless Gutters & Drainage Solutions at 252-671-2817.
We Proudly Provide Services in:
Feel free to
contact us
here at Drain Rain Seamless Gutters & Exteriors.